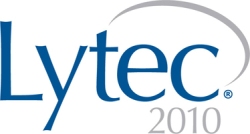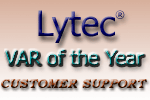 For Special Rebate and Upgrade Pricing!
Call 866-994-3891
Up to 25% discount on many Upgrades
| | |
| --- | --- |
| Lytec Single User with Unlimited FREE* Claims Support | $3,295 |
| Lytec Multi User (3) with Unlimited FREE* Claims Support | $4,175 |
| Lytec Professional (5) with Unlimited FREE* Claims Support | $4,725 |
| Lytec Client Server (5-User) with Unlimited FREE* Claims Support | $5,385 |
| Lytec Client Server (10-User) with Unlimited FREE* Claims Support | $7,035 |
| Lytec Client Server (20-User) with Unlimited FREE* Claims Support | $12,205 |
*As the Preferred Lytec Vendor for Gateway EDI, customized forms for Lytec, format changes, claims research and support for all of your electronic claims, statements and remittances are integrated into your service as long as you are with Gateway EDI!

Practice Management,
Medical Billing and Electronic Medical Records Solutions
Planning Consulting Financing Installation Support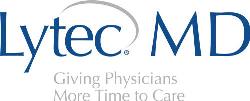 Speech Recognition and Transcription
"ELIMINATE Your Transcription Costs with Dragon Medical
Complete Dictation Solutions"




Custom Speech Recognition Integration

Call 314-994-3880 for Information

Dragon Commands for GE Centricity 9.x EMR
$400 per user

To schedule a live on-line demonstration,
call 314-994-3880
Kaberline Healthcare Informatics provides you with
- over 22 years of experience and hundreds of extremely satisfied clients in 47 states, and 7 countries
- Physician and Certified Healthcare Business Consultant owned
- Practice Management Systems and Integrated Medical Billing Solutions
- Dragon NaturallySpeaking® Voice Recognition and Transcription Software *Elite Partner*
- Veterinary Speech Recognition Solutions

- Patient Education Tools
- Customized Training for Individuals and Groups
- Employee Fraud and Embezzlement Prevention


Integrity Experience Professionalism
Online Live Technical Support
Line 1: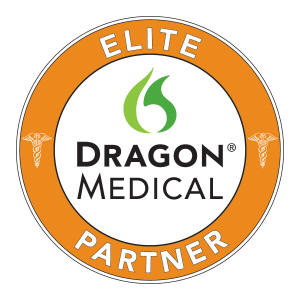 Rx: We can help!
Satisfied Customers Include: NASA Johnson Space Center, Maritz, US FAA, US Dept of Veterans Affairs, DOD, US Postal Inspection Service, Ft. Leonard Wood, Pulse Systems, Decatur Memorial Hospital, Dallas Cowboys, Lockheed Martin, 8th Circuit Court of Appeals, US Dept. of Labor, St. John's Health System, Physicians Reference Laboratories, Barnes Jewish HealthCare, United Clinical Labs, Johnson City Medical Center, Innovative Pathology Services, The Longstreet Clinic, Diagnostic Clinic of Houston, Associated Press, University of Missouri, Gulf Coast Veterinary Specialists, University of Chicago, Dent Neurologic Institute, Bronson Medical Center, McGrath Law Firm, AETNA, US EEOC, US Dept. of Agriculture, Edward Jones, County Medical Examiners, Hills Pet Nutrition, Idaho Neurological Surgery, Brody School of Medicine, St. Ann's Hospital, Brandvein and Associates, Steinberg and Steinberg LLC, Lester Law, Union Hospital, IL Dept of Agriculture, TX Women's College, Park Nicollet Health Services, Neurological Associates, Missouri Baptist Hospital, MO Property and Casualty, Northwestern University, Orthopaedic and Rheumatology Associates, OH State University, OK State University, Pacific Neurosurgical, Radiation Oncology Services, St. Francis Health System, Southern IL University, TRICARE CAP, Univ of Pittsburgh, Univ of TX Medical Branch, Wyomed, MD Anderson, Univ of KS, Conoco Phillips, State of AR, Ohio State University College of Veterinary Medicine, Bronson Medical Center, Missouri Baptist Medical Center Emergency Department, North Mississippi Medical Center, Disability Determination, St. Louis Veterans Administration,...and many more!
How can we help you?