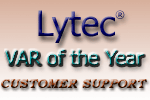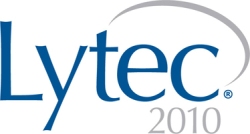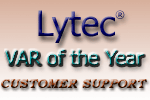 For Special Rebate and Upgrade Pricing!
Call 866-994-3891
Up to 25% discount on many Upgrades
| | |
| --- | --- |
| Lytec Single User with Unlimited FREE* Claims Support | $3,295 |
| Lytec Multi User (3) with Unlimited FREE* Claims Support | $4,175 |
| Lytec Professional (5) with Unlimited FREE* Claims Support | $4,725 |
| Lytec Client Server (5-User) with Unlimited FREE* Claims Support | $5,385 |
| Lytec Client Server (10-User) with Unlimited FREE* Claims Support | $7,035 |
| Lytec Client Server (20-User) with Unlimited FREE* Claims Support | $12,205 |
*As the Preferred Lytec Vendor for Gateway EDI, customized forms for Lytec, format changes, claims research and support for all of your electronic claims, statements and remittances are integrated into your service as long as you are with Gateway EDI!





"Lytec Medical for Windows is remarkable...Superior adaptability...a most efficient practice management tool...exceptional low cost...one of the 'best for the money' software management programs available."-Physicians and Computers Magazine

Lytec 2010 New and Improved Features

Lytec 2010
Lytec 2010 is the latest practice management solution from Lytec. Among the new features are:

Increase Cash Flow: Display patient and insurance balances on appointment scheduling and patient registration screens. Proactively manage patient receivables during the patient check-in and appointment scheduling.

Improved System Performance: Microsoft SQL database. Helps increase speed and performance by up to 40%.

Scheduler Enhancements: (Included in all versions) WaitList feature allows user to enter patients into new wait list feature. Recall List allows user to have multiple recall appointments. Print Labels for upcoming appointments. Copy and Paste multiple appointments. Display future and/or past appointments.

HIPAA: Standard identifiers, auto logoff, patient consents and authorizations, and new security and data encryption.
Top

Simplified Data Entry: Zip code auto-fill, copy and paste patient information, custom fields.

Simplified Billing: New walkout statement options, electronic claims, electronic statements, new patient statement options.

Improve Practice Efficiency: Small balance write-off; Pre-configured Line Item Notes; Billing Cycle Exclusions; Authorization Tracking; Multiple Location and Place of Service; Medigap Prompt; Hot Keys for Custom Fields; User-Defined Required Patient Fields...and more

More Report Options: Location feature, Show Summary Only aging report, New Patient report.
Upgrade Your Office To Client/Server or Professional
Lytec 2010 Client/Server and Professional Versions include these exclusive features:

| | |
| --- | --- |
| | Encoder Pro—the most powerful physician coding tool available—helps you code correctly to reduce claim rejections. Free Quarterly Updates! |

| | |
| --- | --- |
| | CPT-4, ICD-9, and HCPCS Codes—import the latest codes for your specialty into Lytec 2010 to assist you with implementing the standard code set requirement for HIPAA. |
| | Lytec Medical Port—import or export data to and from other software programs (Software must be able to read/write an ASCII file) |
| | Lytec Scheduler Professional—the market solution for advanced appointment scheduling — includes features that minimize scheduling, allowing you to focus on patient care. The Template feature reserves blocks of time for certain types of appointments, such as new patient visits or follow-up exams. Features include multiple providers (resources), color coding of procedures, generation of super-bill, and daily or weekly views. Easily schedule repeating appointments, cross schedule patients, and track patient appointment status. |
Online Live Technical Support
Line 1: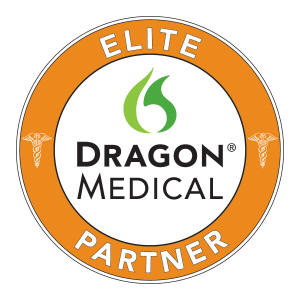 Rx: We can help!