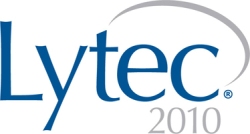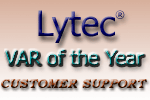 For Special Rebate and Upgrade Pricing!
Call 866-994-3891
Up to 25% discount on many Upgrades
| | |
| --- | --- |
| Lytec Single User with Unlimited FREE* Claims Support | $3,295 |
| Lytec Multi User (3) with Unlimited FREE* Claims Support | $4,175 |
| Lytec Professional (5) with Unlimited FREE* Claims Support | $4,725 |
| Lytec Client Server (5-User) with Unlimited FREE* Claims Support | $5,385 |
| Lytec Client Server (10-User) with Unlimited FREE* Claims Support | $7,035 |
| Lytec Client Server (20-User) with Unlimited FREE* Claims Support | $12,205 |
*As the Preferred Lytec Vendor for Gateway EDI, customized forms for Lytec, format changes, claims research and support for all of your electronic claims, statements and remittances are integrated into your service as long as you are with Gateway EDI!

Kaberline Healthcare Informatics, Inc.

Provides professional information technology services for medical professionals and medical offices, legal professionals, and people with physical limitations and disabilities.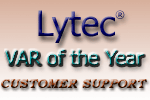 Members of our staff are certified by the Institute of Certified Healthcare Business Consultants (ICHBC) and Nuance (formerly Scansoft) Dragon NaturallySpeaking®, and have earned post-doctoral certification in Medical Informatics. With combined experience of over 95 years of in the healthcare field, medical billing, and voice recognition technology, we are uniquely qualified to help you evaluate your needs and develop a total practice solution tailored to your individual situation. As a total solutions provider and consultation service, we help you get the very most out of the products you choose. We can assist you in maximizing the application and utilities of your software purchase. We can provide training for you and your staff at our training facility or on-site at your office. Our comprehensive training services include customized training tailored to your specific needs.
Our Medical, Dental, and Chiropractic medical billing and practice management programs from LYTEC Systems are designed for total ease of use and flexibility at affordable prices.
We also sell and support Nuance® (formerly ScanSoft) Dragon Medical voice recognition and medical transcription software, PaperPort paper management software, OmniForm form creation and management software, OmniPage the "most advanced OCR product ever", Palm Pilot interfaces, data conversion, customized forms, HIPAA compliance consultation, collections analysis, medical office personnel fraud and embezzlement investigation, and practice management analysis.
We can assist you in the implementation of electronic insurance claims and electronic patient statements which are transmitted directly from your practice management systems via dial-up or the internet. For streamlined document management, we can convert your paper forms into electronically fillable formats.
Call us at (314) 994-3880 to discuss how the specialists at Kaberline Healthcare Informatics, Inc. can help you.
Online Live Technical Support
Line 1: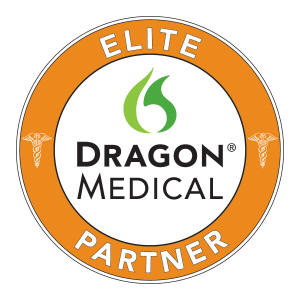 Rx: We can help!